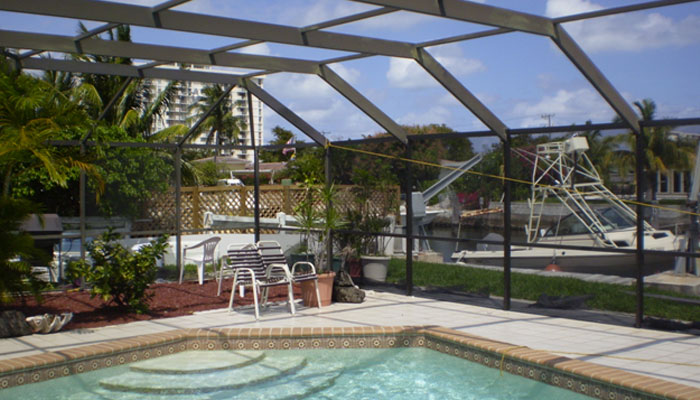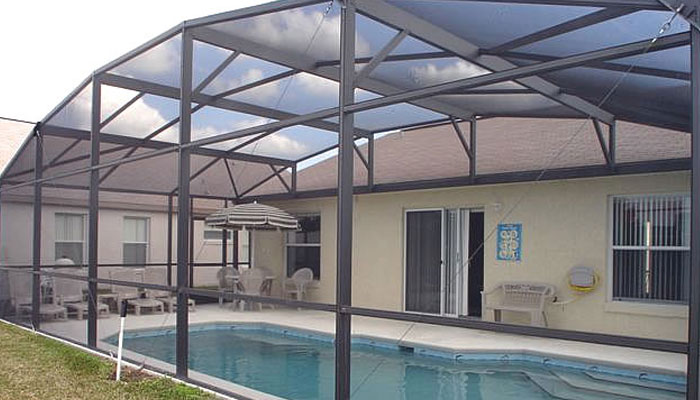 Screen Enclosure Custom Designs
Screen Enclosures can make your personal paradise bigger and better than ever imagined. We can bring the outdoor inside. Sunny days, star light nights, balmy breezes, virtually bug and debris free, we make your pool patio more usable and enjoyable, and less expansive to maintain year around. All by enclosing it with custom design and the highest quality materials available.
Quality Screen Enclosures in South Florida
With over 25 years of experience between the owners, P & M Siding Contractors is your premier patio and pool screen enclosure company. An A+ rating from the Better Business Bureau and 30 years of serving the community makes P & M, the right choice for your pool screen enclosure. Pool screens can help reduce your pool maintenance bill, keep out harmful UV rays and stops mosquitos and other insects which carry diseases like West Nile Virus.
Screen Enclosures,| Screen Rooms in West Palm Beach, FL
Over the last decade we have grown to become recognized as one of the most respected for delivering high quality residential pool and patio enclosures including equinox louvered roofs and Florida sun rooms. Leading the industry with innovative custom products, and the highest quality workmanship that exceeds standards.
P and M Siding Contractors offers free estimates with competitive prices. Please call us today to speak with one of our knowledgeable and courteous sales representatives. 561-791-9777 | pmsiding@yahoo.com